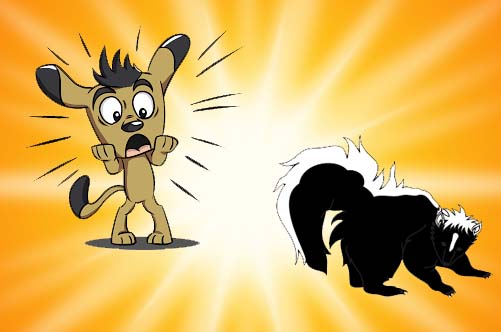 Oh No!! The dreaded skunk spray! Don't panic…
Here at Riverside Grooming, we have the answer to your unpleasantness. It's not very pleasing when your dog or cat gets skunked. Skunk smell is extremely hard to get rid of and can smell up your entire home. Luckily our salon carries the latest state-of-the-art Technology of odor removal – Our Microbubble Machine. Microbubbles penetrate the skin and hair follicles for the deepest cleanse possible for your dog's skin and coat. It will remove the horrible skunk odor and provide your pet with a nice deep-skin cleanse. This tear-free treatment is a great alternative to other harsh chemicals that can potentially irritate the skin. While other salons are using tomato juice or other concoctions (UGGH) – with our treatment, your pet will get a perfect, relaxing spa-like experience. These older methods help, but do not get to the core of the chemical reactions.
If you run into this traumatic incident, give us a call immediately. ADDITIONAL WARNING: Do NOT try to bathe your pet as water can make it worse – unless you have a Microbubble machine!
For more information on the Microbubble system visit here: Skunk Spray
The National Dog Bite Prevention Week® is an annual awareness effort put on by The American Veterinary Medical Association (AVMA). It is traditionally held during the 3rd full week of May. That makes it May 15 through the 21st this year (2016). The purpose is the teach people about Dog Bites, their statistics and most importantly, how to prevent them.
Did you know that there are about 70 million dogs in the United States? Millions of dog bites occur each year, and most of them are to kids. Nearly ALL of them can be prevented.
More facts and reports:
According to the AVMA,
Dog Bites are #11 among the leading cause of non-fatal injury to kids 4 and younger. #9 for kids between 5-9 and #10 for children from ages 10-14.
In 2013, nearly $500 million have been paid out due to claims related to dog bites. Yikes!
In 2013, nearly 27,000 procedures were done in reconstructive surgery, according to the American Society of Plastic Surgeons, due to dog bites.
Over 5 thousand Postal employees have been attacked in 2013 by dogs. It's no wonder they carry their pepper spray with them every day.
It's been reported that 66% of dog bites to kids are at the head and neck areas.
So, this is nothing to ignore. Please help us to spread the word.
Below is a video you can show your children as one tip.
Source: https://www.avma.org/public/Pages/Dog-Bite-Prevention.aspx
All of us at Riverside Grooming want to wish you all a very Happy & Prosperous New Year.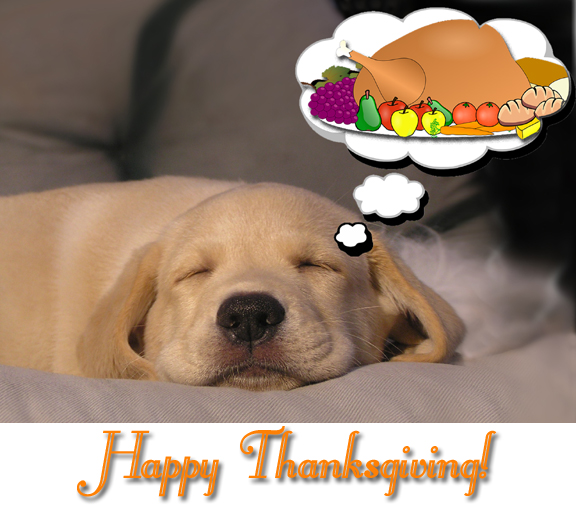 The year went by so fast. It's hard to believe it's Thanksgiving again. We are very thankful for your support with Riverside Grooming and we're looking forward to grooming your pets for the holiday season. Please note that the holidays are usually the busiest time of the year for our salons. We highly recommend that if you want a haircut on your pet that you come right away, because as we approach Thanksgiving day we may only be able to accept simple baths and tidy-ups. You may even want to consider getting the hair cut now and coming back right before the family get-together for a fresh last minute bath! Thanksgiving Store Hours: Both shops will be open Tuesday & Wednesday before Thanksgiving (24th & 25h). They will both be closed on Thursday & Friday (26th & 27th).
GIFT CARDS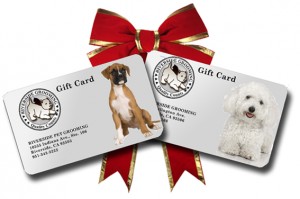 We now offer our new gift cards for the holidays. These cards are similar to a Starbucks card in that they are reloadable. If you need to start early for your holiday gift shopping, why not get them a nice grooming for their pet?
PET PICS WITH SANTA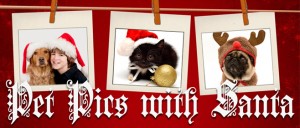 Ready to get your Santa Pet Pictures done for 2015?
Mary S. Roberts Pet Adoption is offering Pet Pics with Santa for a simple donation of $20.
And while you're there you can enter a raffle. All proceeds benefit pets residing at the Pet Adoption Center the cats, dogs, puppies and kittens waiting to be invited into forever home this holiday season.
Perfect timing! Great price!
When?
December 4th from 2pm – 5pm
December 5th 10am-12pm & 2pm-5pm
Where?
Mary S. Roberts Pet Adoption Center
6165 Industrial Avenue Riverside, CA 92504
(951) 688-4340
MOBILE GROOMING VAN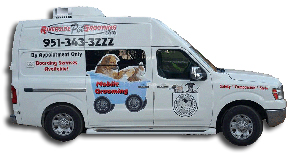 Quick reminder that our Mobile Grooming unit is up and running. We've had many happy clients re-booking this service. We try to make our services as convenient as possible! Call now to book your next Mobile Grooming appointment! 951-343-3222 or 951-233-5166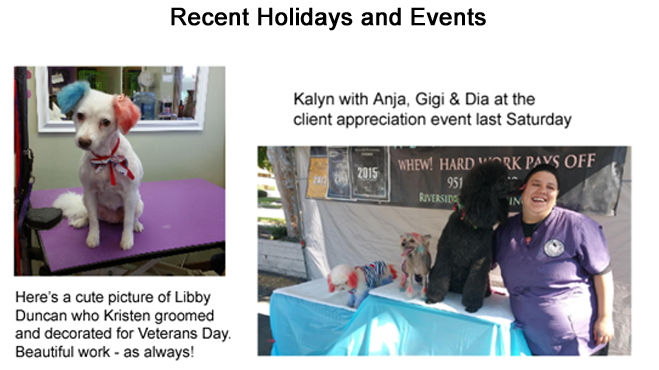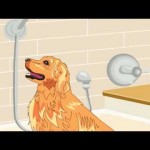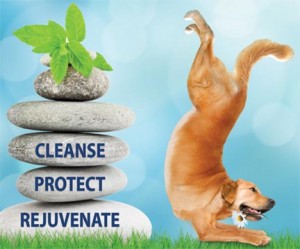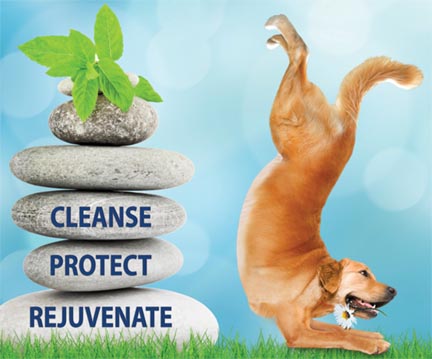 Riverside Grooming now offers Madra Mór Mud Bath Treatments! This exciting new service offers the finest spa treatment for that fine, delicate skin that Mother Nature uses to protect your pet.
These wonderful mud baths are an eco-friendly blend of nutrient-rich clay mud, omega oils, calcium, magnesium and other soothing ingredients. The perfect blends of these nutrients will nourish that beautiful coat.
Cleanse, Protect & Rejuvenate your canine companion's skin & coat.
Canine arthritus pain melts away with the Mud Spa Treatments. Essential oils provide a delightful aromatherapy experience & a long lasting scent.
Detoxifying | Exfoliating | Nourishing
Two of the varieties we offer are:
Soothing Mud
The ultimate Zen mud bath, infused with a unique blend of mother nature's finest ingredients that calm, comfort and promote healing. High in antioxidants with strong astringent properties, this is the softest mud you will ever feel! Indulge your canine companion regularly for healthy skin and cuddly fur!
Shed Safely Mud
This is a deep cleaning, sweet smelling mud bath, that flows with hydrating omega oils and is pumped full of B vitamins to help relieve and prevent excessive shedding. Quench in hydration as often as needed, ideal for thick coats!
Get Groomed for Holiday Pics with Santa!

The Galleria Mall at Tyler is doing pet photos on Monday nights until December 15!
It's the perfect opportunity to get your holiday photos and greeting cards ready.
We're here 7 days a week ready to get your pet all spruced up for those pictures.
We'll even include a holiday tie, bows or ribbons for the photo shoot.
Just let us know you'll be doing the pet photo shoot and we'll have your pet ready and looking great!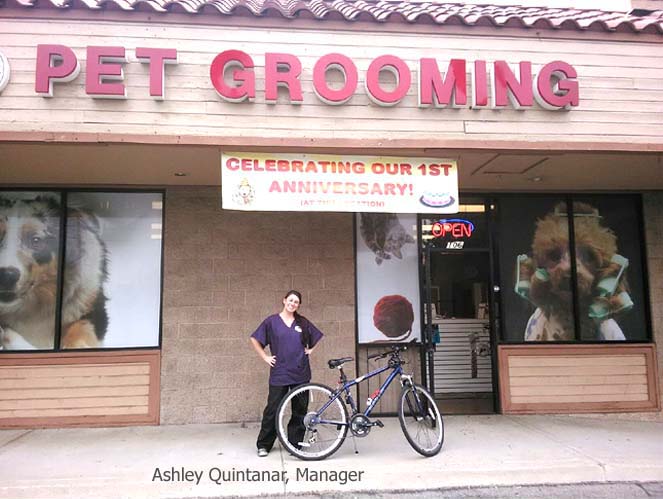 Hard to believe that it's already been a year since we opened our 2nd location on Indiana Ave. Aside from our early years in the Grooming profession (1970's – 1990's), our founders, Don & Jacki Panzik established Riverside Grooming on April 16, 2011. We've been growing ever since and last year, on November 11, 2013, we opened this second Riverside location. We're proud to be able to say the reception has been wonderful.
You never know what cute new Doggie fashion attire your pet will come home wearing when groomed at Riverside Grooming.
We go to great measures to sniff out the latest hot trends but mostly, we create hot new trends ourselves. Some of our customers even request some color to add a little,or a lot, of pizzazz.
Over the years we got sort of bored with the same old bows and bandanna routine so we decided to spice life up a bit by thinking outside of the box and designing our own cute, and sometimes even a bit sexy attire for the most discriminating of our doggie pals. Flowers to match the season, bow-ties and neck-ties for our boys and we don't leave out our big boys and girls when it comes to this fashion fun either.
To add to frenzy we are doing temporary pet safe color on some of our more daring customers. Just in time for Howl-o-ween! Come join us!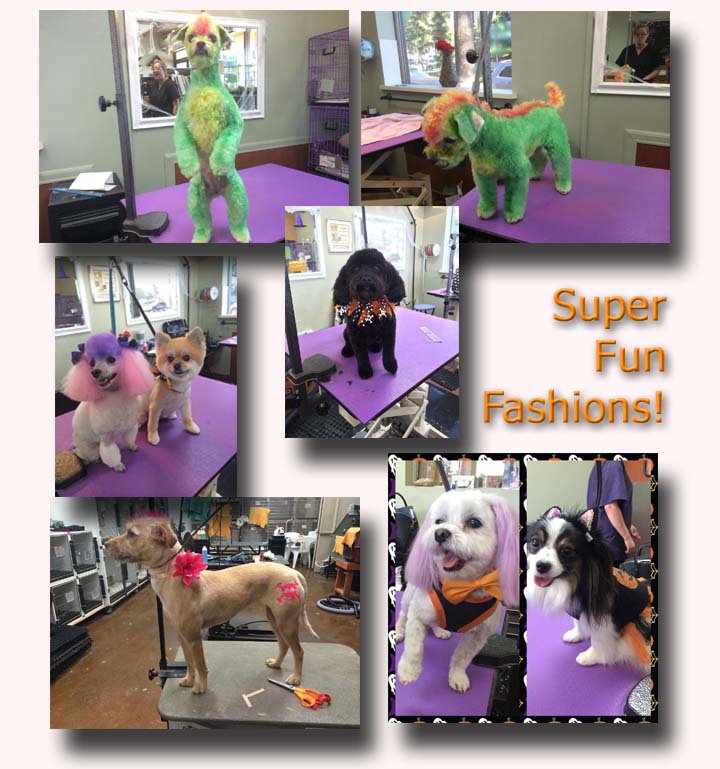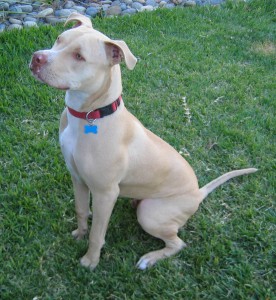 Did you know that light-colored animals can get sunburned, too? Guard against this by dabbing a bit of SPF 15 sunscreen on your pet's nose and the tip of his ears.