Riverside Pet Grooming & Mobile Service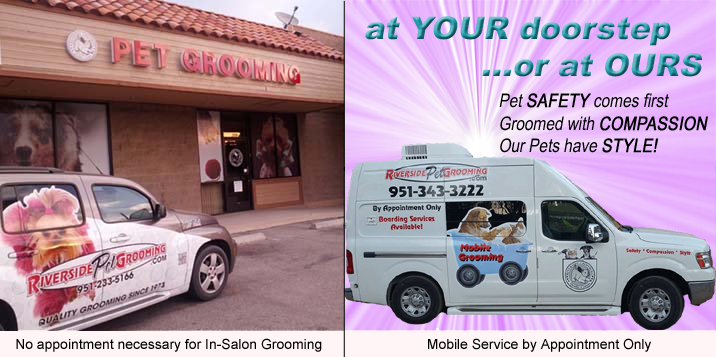 Since 1973, we've been providing top-quality pet grooming services to 10's of thousands of dogs for Southern California and New Mexico. Originally from Farmington, New Mexico, and from a family of groomers, our Founder has established many successful grooming salons. Our policy is based on providing our clients with exactly what they want for their pet,
Having this policy for our staff and our clients has led us to winning the Reader's Choice Award in the Press Enterprise under "Best Pet Grooming Salon" and the Best of Riverside award under "Pet Groomers" for multiple years and placed in their Business Hall of Fame.
Clients will make the drive from Beverly Hills, Orange County, San Bernardino, San Diego, Temecula, Corona, Upland, Ontario, Los Angeles and more, because they trust that they will get a fine job done for their pet.
We are looking forward to serving you and your family for all your pet grooming needs.
Please take some time to look over our REVIEWS PAGE